St. Mary Parish Chamber hears from Morgan City Harbor and Terminal District
Details

Category: News & Press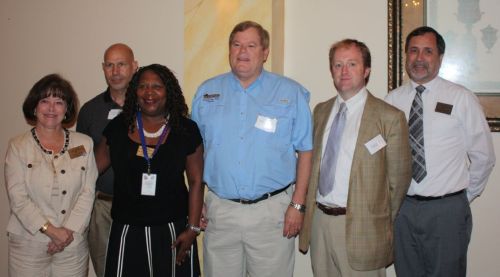 The St. Mary Parish Chamber of Commerce heard from representatives from the Morgan City Harbor and Terminal District during a recent monthly luncheon. Port Commission President Raymond "Mac" Wade discussed the ports progress with tonnage collections, while Jonathan Hird of Moffatt and Nichol, an engineering firm the port hired to help determine how to manage its sediment problem, spoke about the pudding-like "spoil" that comes down the Atchafalaya River and must be dredged to keep waterways open. From left are chamber President Donna Meyer, chamber Program Chairman Adam Crappel, chamber board member Marilyn Davis, Wade, Hird and chamber Chairman Karl Young.
Published by Daily Review 05-18-11 
InterMoor Celebrates Grand Opening
Details

Category: News & Press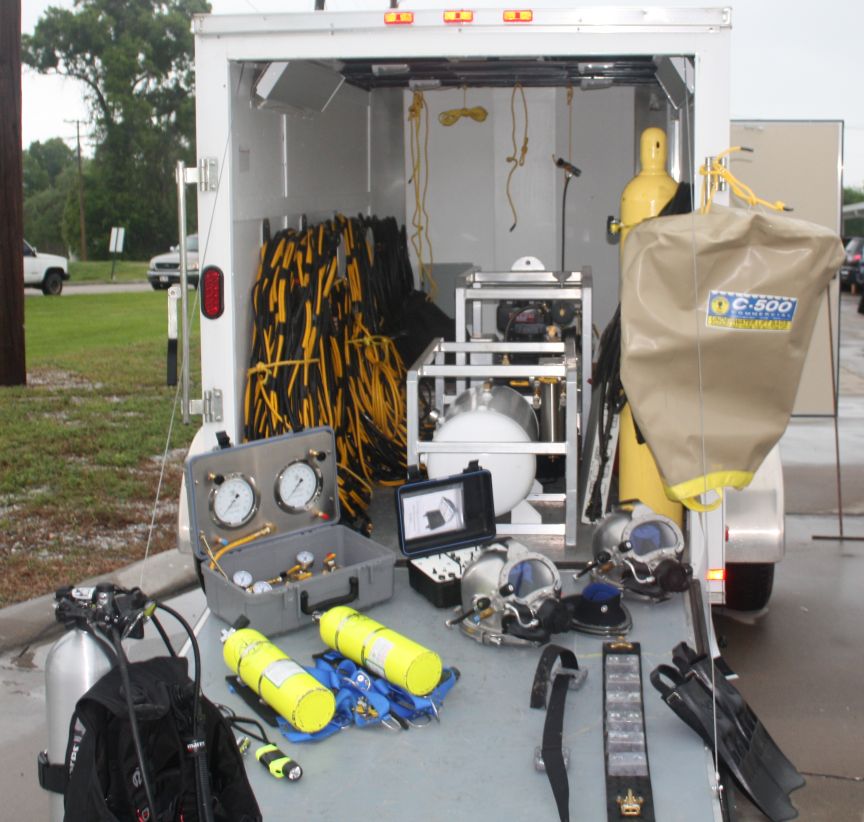 InterMoor celebrated the grand opening of its new state-of-the-art facility in Morgan City on March 24 with a ribbon cutting ceremony and reception that included tours of the facility. More than 300 people attended the ceremony for the international maritime company. The company already has begun several large fabrication projects at the new facility. Keeping the company, which had considered relocating back to its headquarters in Houston because it had outgrown its Amelia facility, means the company will be able to retain more than 200 jobs and facilitate future growth. LEDA estimates the facility will generate more than $49 million in new state tax revenues and more than $35 million in local tax revenues during a 15-year period. The 24-acre facility houses administrative, maintenance operations and fabrication employees. Amenities include more than 30,000 square feet of fabrication space, mooring storage capabilities, a 12,000 square-foot multi-purpose building for administrative and operations employees and a state-of-the-art 20,000 square-foot blasting and painting facility.  Equipment includes a 300-ton crane to enhance docking services. At left, InterMoor officials participate in the company's ceremonial ribbon cutting, while at right, Inter- Moor Vice President of Finance Scott Thomas (left) presents Morgan City Harbor and Terminal District Commission President Raymond "Mac" Wade, center, and Port Executive Director Jerry Hoffpauir with a plaque recognizing the ribbon cutting. The Port of Morgan City purchased the land InterMoor was constructed on from the H&B Young Foundation and rents the property to the maritime company. 

Published in Daily Review 04/13/11
New NOAA Tide Station Officially Operational
Details

Category: News & Press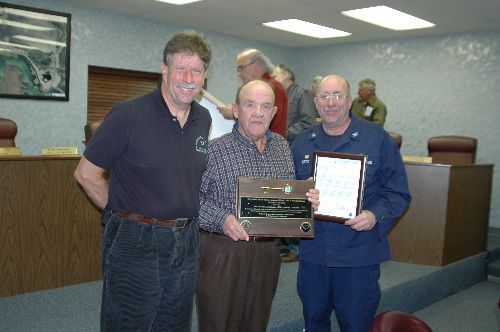 A new tide station at the Martin Mainstream Fuel Services in Berwick officially is operational.  Tim Osborn of the National Oceanic and Atmospheric Administration presented Morgan City Harbor and Terminal District Executive Director Jerry Hoffpauir a ceremonial key to the facility along with a framed letter of congratulations on the facility's opening during Monday's meeting. Information from the station can be found online at http://tidesandcurrents.noaa.gov/geo.shtml?location=8764044. From left are Osborn, Hoffpauir, and Capt. Jonathan Burton, commanding officer of the U.S. Coast Guard's Marine Safety Unit, Morgan City, and captain of the port.  Click
here
for more photos.
Published in the Daily Review February 15, 2011
Port 2009 Tonnage Totals Ranked 98th Nationally
Details

Category: News & Press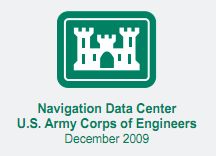 The Port of Morgan City will be ranked 98th for 2009 among U.S. ports in total tonnage handled.  Port Manager of Economic Development Cindy Cutrera made the announcement during Monday's Morgan City Harbor and Terminal District monthly meeting that the local port would be included on the 2009 Waterborne Commerce Statistics Fact Card During 2009, the port handles 2.1 million tons, all domestic.  Cutrera and commission President Raymond "Mac" Wade met with Navigation Data Center officials at the Corps New Orleans office on Thursday, and verified in person and writing that they would be listed on the 2009 Waterborne Commerce Statistics Fact Card as a Top 100 port. 

The local port made the list because the additional information they provided on the Lower Atchafalaya River and Gulf Intracoastal Waterway was accepted.  Cutrera led the effort in gathering that information from local clients.  Other Louisiana ports included in the list include the Port of South Louisiana (LaPlace, 212.6 million tons, foreign and domestic), which was ranked first, while five other ports — New Orleans (sixth, 68.1 million tons), Lake Charles (11th, 52.3 million), Baton Rouge (13th, 51.9 million) and Plaquemines (14th, 50.9 million) — all ranked in the top 15.  The nearby Port of Houston was second with 211.3 million tons, domestic and foreign. 

Cutrera said she expects Morgan City port's ranking to climb as it works more with the Corps and its stakeholders to report tonnage handled through local waterways.  "We know there is more tonnage activity that is not being reported because of the nature of offshore oil and gas operations, and we still have a lot to work through," Cutrera said. "However, as we move forward, we will continue to meet with the (Navigation Data Center) to discuss ways to improve the process." 

With its No. 98 ranking, the port bested Greenville, Miss., and Green Bay, Wis., ports in tonnage handled.  "We all agreed th-t No. 98 is a start … and that now we need to move up on the list in 2010 in order to make sure we remain in the Top 100," Cutrera said.  Cutrera expressed her thanks to all companies that have supplied tonnage information to the port and answered her questions.  "I was able to fill in enough of the missing pieces to satisfy the NDC that my information was credible without any compromise of client confidentiality by any of the parties involved," she said.  Wade complimented Cutrera on her work in gathering the port's tonnage figures in recent years.   "She never gave up," Wade said. "Of course she couldn't give up because I wouldn't let her give up."  While he was glad the port would be ranked, Wade said he did not get his hopes up because the port had been told before, as was the case in 2009, that its tonnage numbers were not worthy of the Top 100 ranking.  The reasons have ranged from an unacceptable method of totaling tonnage to the Corps' having the wrong maps of the Port of Morgan City's boundaries.  "It was a long, hard process, but this is really the beginning for this area," he said.  Wade called the accepted information the "low hanging fruit." 

While tonnage traditionally has been a key in dredging monies, Wade said he heard from a Corps headquarter official that this year, more than ever, tonnage figures will be vital to funding.  During his report, port consultant Martin Cancienne of Washington, D.C.-based The Livingston Group, told commissioners that funding will be vital because House Republicans are pushing to remove $100 billion in spending.  "I can't sit here and not tell you that's going to affect the Corps of Engineers," he said.  "At the end of the day, that's going to affect, in all probability, the things that are near and dear to the port. Our job is just going to be that much more difficult to try to maintain the necessary funding that's going to be required to keep this thing in the position that it needs to be," Cancienne said of the port's ranking.  However, he said the Office of Management and Budget sends funding recommendations to the White House, meaning it is important that the Port of Morgan City is listed among the top 100.  "That recommendation weighs heavily in the decision in the budget process," Cancienne said. "When the budget process includes a good number for Morgan City, at least you're starting out in a good position." 

On a similar note, the port will be featured in PortVision's quarterly newsletter documenting its success.  The port had purchased equipment from PortVision to help it determine its tonnage figures.  Now, Cutrera is turning her focus toward the 2010 reporting process, which she hopes to have submitted before the NDC submits it budget comments in March.  "So, I will once again be calling on all of our stakeholders for assistance in completing this information," she said, asking again for their cooperation in the port's efforts.

Published in the Daily Review November 9, 2010
 
Longtime Overseer of Dredge Operations Retires
Details

Category: News & Press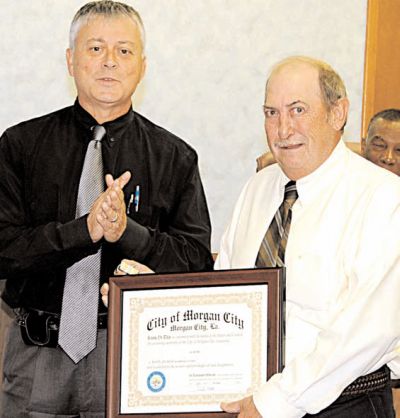 JOHN "AL"MISTROT, a construction representative with the U.S. Army Corps of Engineers' New Orleans District, who will be retiring in December after about 37 years of service, was honored for his work in the local community during the Morgan City Harbor and Terminal District's September meeting.  Mistrot, who has overseen dredge operations in the area for 76 dredgings of Berwick Bay since 1973, was honored by Morgan City Mayor Tim Matte with a key to the city and a framed certificate naming him an honorary citizen. Berwick Mayor Louis Ratcliff also presented Mistrot with a key to the Town of Berwick and a framed certificate.

Published in Daily Review October 19, 2010
Foret Appointed To Commission
Details

Category: News & Press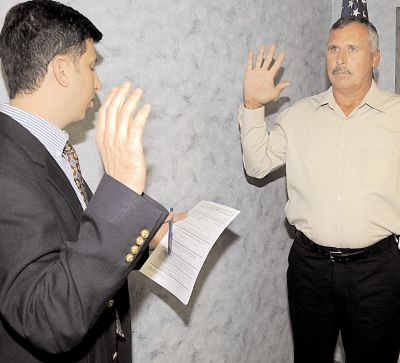 The Morgan City Harbor and Terminal district welcomed Joey Foret of Amelia as its newest commissioner during their October meeting.  Foret, appointed by the St. Mary Council in September, will replace former commissioner Bill New.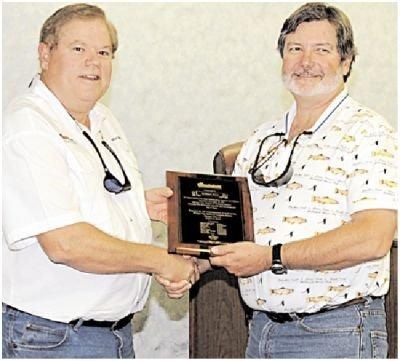 Morgan City Harbor and Terminal District President Raymond "Mac" Wade presents former commissioner William "Bill" New with a plaque recognizing his service on the commission at the District's October meeting.  New resigned in late July, citing potential conflicts of interest with his business, New Industries in Morgan City.  He served as a commissioner for more than three years.

Published in the Daily Review October 19, 2010