Page 4 of 6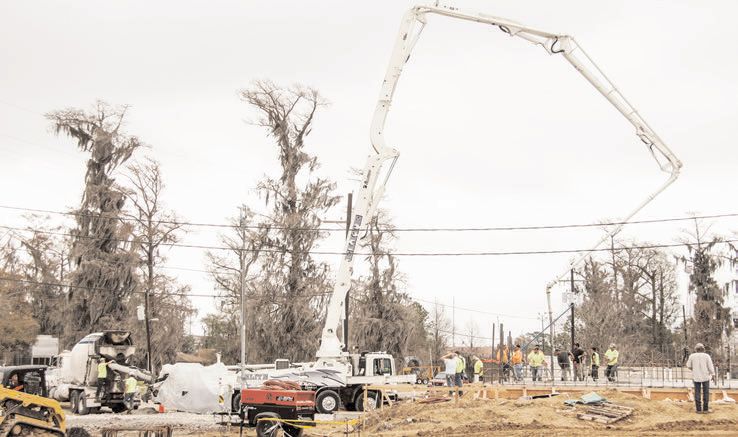 Workers pour the foundation Tuesday for the Port of Morgan City's $11 million Government Emergency and Operations Center on La. 182 in Morgan City near the municipal auditorium.
About 560 cubic yards were poured at the site, Port Executive Director Raymond "Mac" Wade said.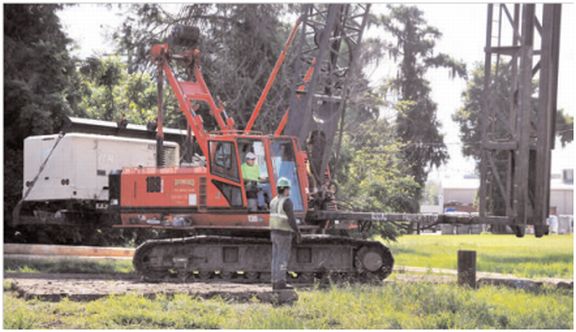 Workers were driving test pilings Wednesday at the new Government and Emergency Operations Center in Morgan City. The center is expected to be in operation by the 2015 hurricane season.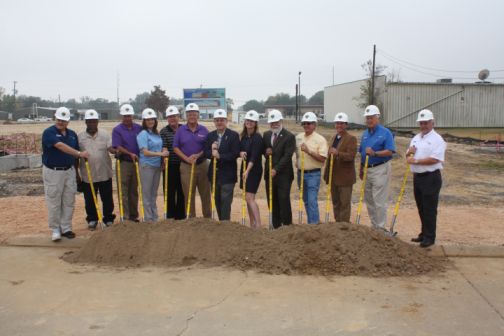 Ground breaking ceremonies were held at the site of the future Governmental Operation and Emergency Center.  Pictured above from left to right are Port Commissioners Thomas Ackel, Tim Matthews, Sr.,  Joseph Forey, Deborah Garber; Raymond "Mac" Wade, Port Executive Director; Commissioner Gary Duhon; Representative Sam Jones; Christy Nichols, Commissioner of Administration; Senator Bret Allain; Commissioners Jerry Gauthier, Duane Lodrigue, Joe Cain and R. Scott Melancon.