New sensor systems add safety at Louisiana ports
Details
By: 
Tegan Wendland, Reporter
Two major Louisiana shipping hubs will see improvements this week, according to the National Oceanic and Atmospheric Administration. New sensor systems will make navigation safer and allow for more efficient ship traffic at the Port of Morgan City and the Port of Fourchon.
(NOAA)
The Physical Oceanographic Real Time System, or PORTS, was created by NOAA and uses oceanographic and meteorological sensors to provide mariners with accurate real-time information on the environment at seaports. NOAA is working with individual ports to design the systems.
In a statement on its website, NOAA's Center for Operational Oceanographic Products and Services director said, "Even one additional foot of draft can substantially increase the profit of a shipment."
Morgan City is a hub for import-export ships. According to NOAA, Port Fourchon services 90 percent of the deepwater Gulf of Mexico oil and gas industry and handles more than 20 percent of the enation's energy supply.  They are the 24th and 25th ports in the nation to receive the technology.
Port of Morgan City executive director Raymond Wade praised NOAA and the new technology, saying it would improve overall safety.

Published By 
05/11/15
Port facilitates international trade
Details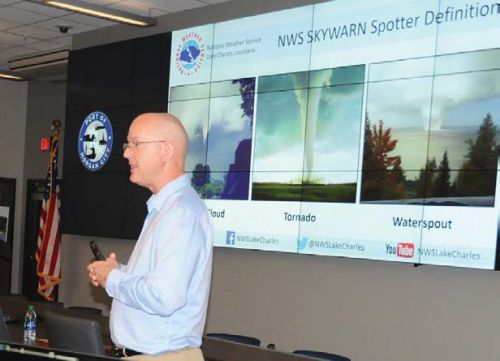 The Oslo Bulk 9, a 360-foot cargo ship, arrived Monday at the Port of Morgan City 
to export 
3,500 tons of rice to Haiti for Planters Rice Mill in Abbeville. On Tuesday,
workers were 
loading rice onto the ship from barges. Port Director Raymond "Mac"
Wade expects the 
ship to leave the port tonight.
Published by Daily Review 5/6/15
Experts: Slow storm season shouldn't deter preparations
Details
 BY ZACHARY FITZGERALD
This email address is being protected from spambots. You need JavaScript enabled to view it.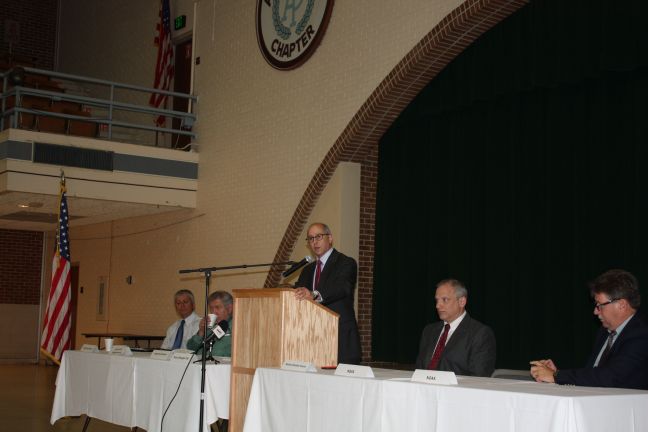 U.S. Rep. Charles Boustany, R-Lafayette, helped host a 2015 Hurricane Preparedness Public Meeting Tuesday at the Morgan City Municipal Auditorium.
Though meteorologists are forecasting a below average year for hurricane activity in the Atlantic, one big storm can make a season. Forecasters expect seven
named storms, three hurricanes and one major hurricane of Category 3 or greater, said Andy Patrick, meteorologist in charge of the National Weather Service office in Lake Charles. Hurricane season starts June 1 and ends Nov. 30. Patrick was one of the speakers at Tuesday's 2015 Hurricane Preparedness Public 
Meeting at the Morgan City Municipal Auditorium. U.S. Rep. Charles Boustany, RLafayette, partnered with the National Weather Service, National Atmospheric and Oceanic Administration, and Port of Morgan City to host the meeting. "Our maritime sector and our coastal life is vital for all of us," Boustany said. "It's part of our culture. It's ingrained in us, and our safety has to be first and foremost." Tuesday's forum also served as a time for officials to reflect on the upcoming 10-year  anniversary of  Hurricanes Katrina and Rita. Since that time, hurricane forecasting and tracking, and impact and intensity assessments have greatly improved, Patrick said. People should keep in mind that hurricanes, such as Hurricane Audrey in 1957, Hurricane Betsy in 1965, and Hurricane Andrew in 1992 occurred in El Niño climates, he said. El Niño normally suppresses tropical storm development in the Atlantic Ocean but brings a more abundant hurricane season to the Pacific Ocean, he said.