Port wants better data on tonnage
Details
Officials with the Port of Morgan City and U.S. Army Corps of Engineers are working with businesses to ensure all of the tonnage that passes through the port is accounted for so that the port can receive adequate long-term funding. The Morgan City Harbor and Terminal District Commission met Monday. Tom Podany, director of the Corps' waterborne commerce statistics division, was in Morgan City Monday for a stakeholders meeting to discuss the reporting of tonnage that travels through the port waterways.
Congressman says dredging is job one
Details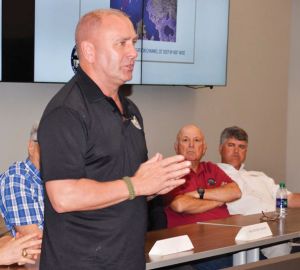 U.S. Rep. Clay Higgins' No. 1 priority in Congress is to ensure south Louisiana's ports get the dredging funds they were promised and can be economic engines for the region, he said Monday. Higgins, R-Lafayette, visited the Port of Morgan City's Government Emergency Operations Center for a stakeholders meeting with officials in the area. Port Executive Director Raymond "Mac" Wade spent the day with Higgins showing him the Morgan City area and explaining the economic boost that having region's waterways adequately dredged could provide. Higgins, who took office in January, said he's studied the challenges associated with channel dredging "and the ridiculous failure of the federal government to live up to its mandate" and promise to south Louisiana. He represents Louisiana's 3rd Congressional District, which covers areas from Morgan City to Lake Charles.
Cassidy pushes deregulation on Monday visit to Morgan City
Details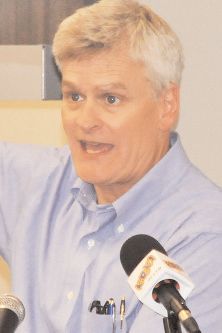 U.S. Sen. Bill Cassidy called Monday for decreasing regulations on industry to boost Louisiana's economy along with making reforms to the U.S. Army Corps of Engineers and health care. Cassidy, R-Baton Rouge, had a town hall meeting Monday at the Port of Morgan City's Government Emergency Operations Center. The country has to have an economy that creates better jobs for working class families.