New Tide Station Officially Operational
Details
A new tide station at the Martin Mainstream Fuel Services in Berwick officially is operational.  Tim Osborn of the National Oceanic and Atmospheric Administration presented Morgan City Harbor and Terminal District Executive Director Jerry Hoffpauir a ceremonial key to the facility along with a framed letter of congratulations on the facility's opening during Monday's meeting. Information from the station can be found online at http://tidesandcurrents.noaa.gov/geo.shtml?location=8764044. From left are Osborn, Hoffpauir, and Capt. Jonathan Burton, commanding officer of the U.S. Coast Guard's Marine Safety Unit, Morgan City, and captain of the port.
St. Mary Parish Sheriff's Department receives grant with assistance of POMC
Details
Government Emergency Operations Center
Details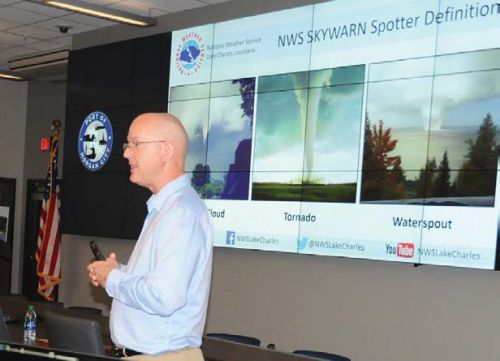 Workers with Ardaman & Associates take soil samples using a drilling rig today at the site of the Port of Morgan City's government operations and emergency center. The site is located on La. 182 next to the Morgan City Municipal Auditorium. Workers are drilling the hole to 150 feet, and they will drill more holes through Tuesday to test the soil for
stability. In the background is the car wash across from the auditorium. The center will cost $9.3 million and will be able to serve as an emergency command center that can house governmental agencies.
Published by Daily Review 04/24/14
Hoffpauir receives Commander's Award for Public Service
Details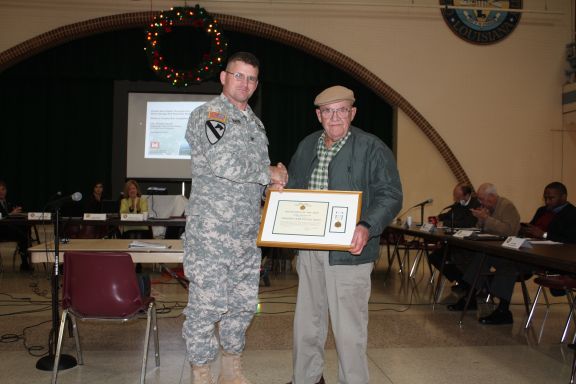 Colonel Hansen, Corps of Engineers presented former Executive Director, Jerry Hoffpauir a Commander's Award for Public Service for his exceptional insights and commitment to excellence while serving the pulic during his 14 year career with Port of Morgan City.
Cain appointed to Commission
Details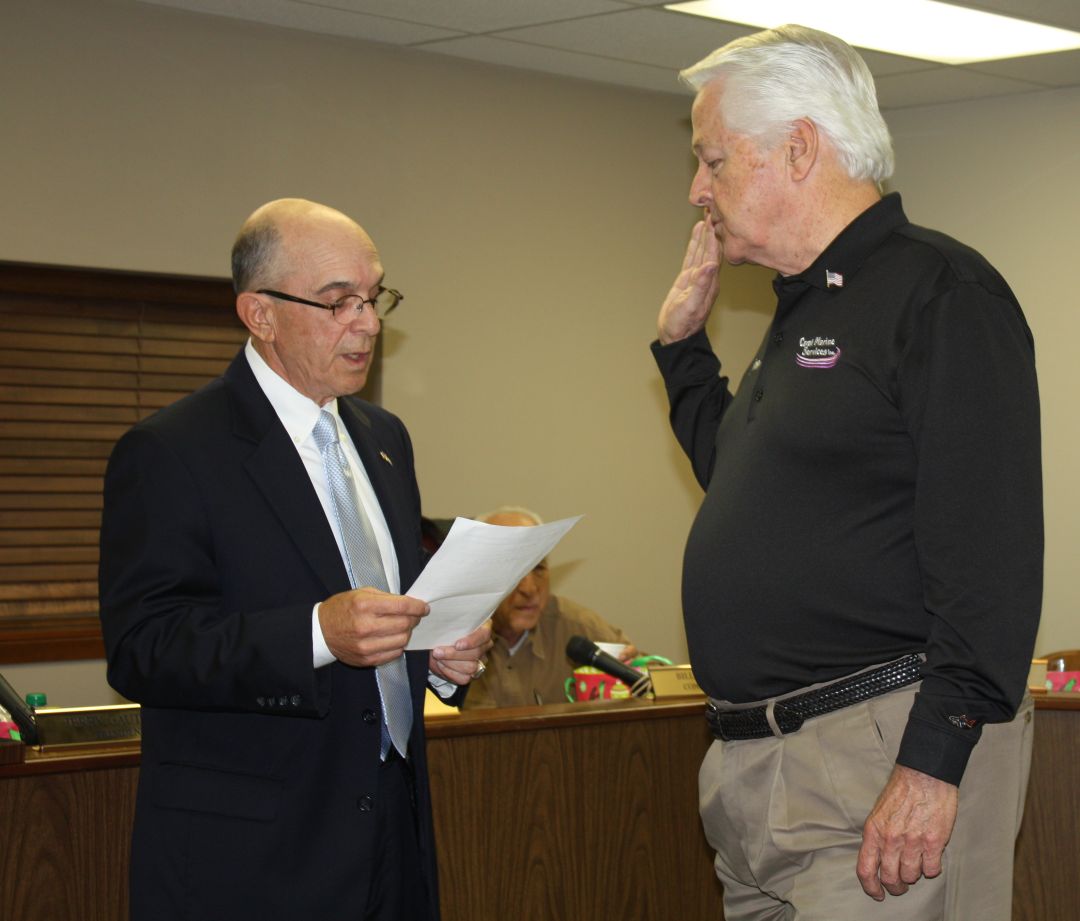 The Morgan City Harbor and Terminal District welcomed Joseph Cain of Berwick as its newest commissioner during their December meeting.  Cain, appointed by the Berwick Town Council, will replace former Vice-President Gregory Aucoin.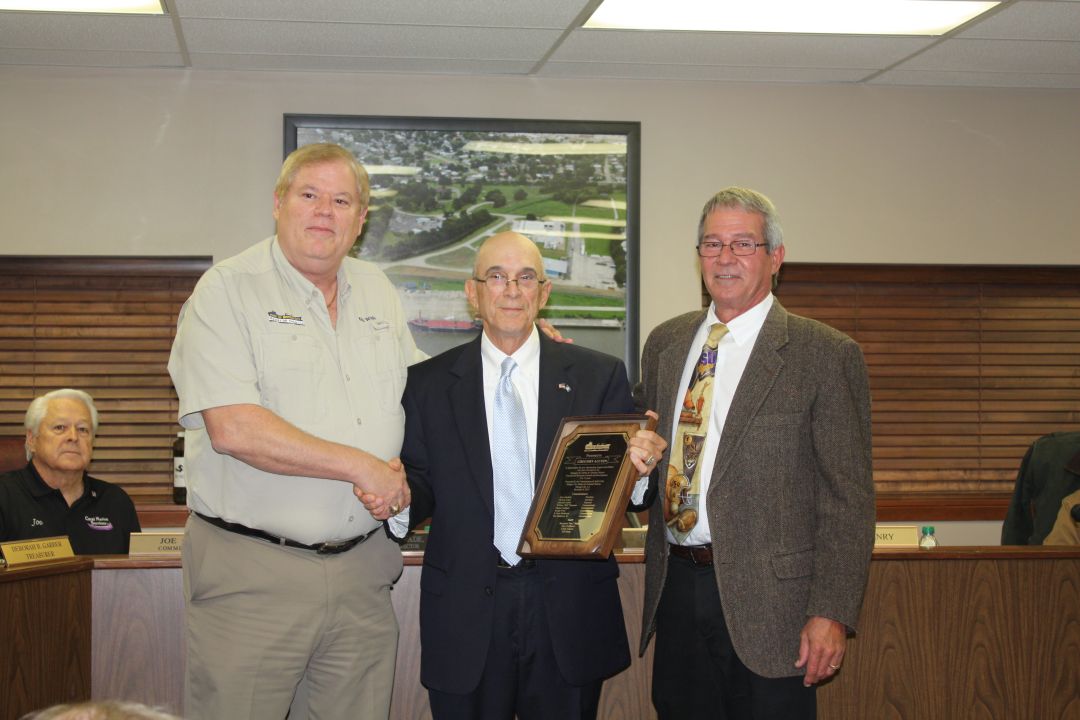 Morgan City Harbor and Terminal District President Jerry Gauthier and Executive Director Raymond "Mac" Wade presented former commissioner Gregory Aucoin with a plaque recognizing his service on the commission at the District's December meeting, where he served as a commissioner for the last 15 years.